Earning Money with the Affiliate Program – Things that Affiliates Should Care About!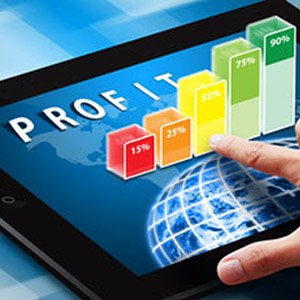 Affiliate programs have now become one of the most popular way to earn money online. There are a lot of people who are successfully earning money this way.
However, there are some failures. So, what are the reasons for this? Check out some common things that affiliates should care about here!
Too much attention on selling products
Some affiliates pay too much attention to trying to sell products rather than helping customers. They try to force people to buy products with buttons like "BUY NOW", "CLICK HERE TO PURCHASE", etc., and there is nothing useful for visitors. You need to understand that the best way to attract users to your website is by sharing useful information with them, by making them trust you and love to visit your website frequently. So, you should express your experiences with the product you are promoting, tell visitors why they should buy that product, how to use it effectively, etc.
Joining too many affiliate programs
When you are an affiliate, you want to join as many affiliate programs as possible to earn more money. But that's not an effective way to go. First, you should carefully research a list of affiliate programs that provide the products which you are really able to promote. Then, you should analyze which are the best ones to join.
You should ask some questions like: Do they pay your commission as promised? Are their commission targets easy to reach? What have users commented about their program; is the feedback good or bad? You should not promote too many products at the same time.
Not understanding the products that you are promoting
How can you promote a product if you don't understand it?
Let's say you are promoting for some products, but you have not used them, so you lack the understanding about them. So, it's better if you have already used a product, and you really understand what benefits it will bring to your visitors. Then, you share your experiences with visitors to attract them to buy the products. That's what makes you earn more commission!
Not taking advantage of materials that Affiliate Programs provide
It is really a big problem if you do not take advantage of materials that an affiliate program provides you.
Some affiliate programs provide you with interesting materials such as promotion tips, banners in various sizes to put on your websites, how you can edit your direct affiliate link, etc.  You should also talk with the affiliate program's support to better understand their products, and how you can promote them effectively. Be active, and you can earn high commission!
Not frequently promoting the products
How can you earn money if you do not often promote the products? It's not too difficult to earn high commission, but it's also not as simple as only putting the product on your website and waiting for the commission to come to you. You should write a blog, share news on social media (Facebook and Twitter are the best channels), optimize SEO for your website, and so on.
I have just shared with you some common things that affiliates should be aware of. I think that by avoiding these things you can be successful. Please feel free to share any comments you have with me.