How to Work Simple But Tap Into Advanced Link Building Strategies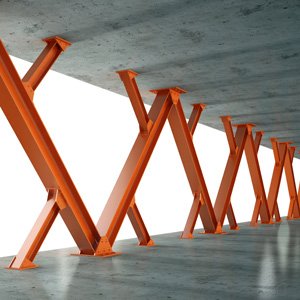 SEO/SEM professionals scram for the next best way to build links – the better the inbound link is, the more value it has for Google to attribute importance and authority.
We do know a few best ways to approach Link building – attracting natural citations to our content, guest blogging, releasing apps and widgets, launching contests, and many more. Advanced link building doesn't call for any radical new methods; it only calls for fine-tuning the existing methods for maximum effectiveness. Here are a few ways to make sure your link building efforts don't go down the drain:
Avoid Anchor text abuse while guest posting
Guest posting is a natural and effort-based link building strategy. Yet, most guest posters forget that anchor text we use in author bios can lead to anchor text abuse (using the same author bio for every guest post published). In an advanced link building guide developed by Neil Patel and Brian Dean, they suggest using natural hyperlinks as anchors and varying the text for every guest blog post you'll want to publish.
Here are examples of how you could do that with a single author bio:
[Your name] is a marketing expert at [company name] and believes in the power of communities to spread information. He is a resident blogger at [blog name 1] and a daily contributor at [blog number 2]. If you have to see how passionate he is about communities for marketing, you'd only have to read his new post on boost marketing juice through communities [hyper link].
If you are not allowed so many links within your author bio, aim for just one or two links, but change the author bio again:
Communities are a natural way to build brands. [Your Name] believes that the stronger a community is, the better a brand fares. Read more about his thoughts on community-driven brand building here [hyperlink]. You may also want to check out what he does for a living at [blog name 1] or [company website].
Use a mix of blogger names, company names, and natural link citations such as "Read more here" or "click here" to make your links as natural as possible. Avoid using the same author bio for every guest blog post.
Harness the power of content curation
Jason Acidre of Kaiser The Sage lists content curation as a great way to attract quality inbound links from every blogger or company mentioned anywhere within the curated posts. Some bloggers have a dedicated day of the week to attribute to content curation. Danny Iny of Firepolemarketing.com and Kristi Hines of Kikolani.com both have curation days where some of the best posts around the web are collected and published. Make sure you attribute ideas and give credit to others. If you are pointing to anyone else on the web, put in the link and then let the people know that you've mentioned them in your post.
Curation on a regular basis is the price you pay for natural link building where you are letting the world (of other bloggers) know that you're active, you read, and that you are taking the effort to give due credit.
It's when all this effort is reciprocated when you earn precious links back to your own blog or website. Mission accomplished.
Building links with relationships
They say most business is about people. Why is it then that our focus is so much on content and links but not on people? While running your business and while creating content, look at building pure relationships.
Starting with email outreach – and including all other forms of communication, including social media –notice and include other people along with their achievements. Highlight a blog post, refer a book, mention someone in passing, talk about other people's efforts, and deep dive into collaborative exchanges. Starting from your efforts on LinkedIn groups and Quora, move to blog post comments and then highlight individuals not for links but for building real relationships.
Reach out. Here are a few examples:
"Hi James, your post [title of the post] got me thinking long and hard about LinkedIn sales Navigator. I am not sure how it'd work for me but your story is a true inspiration. How you managed to gain $4 million in business within a short span of a year straight out of LinkedIn is a story I want to follow. "
Would It be alright if I ask when I have questions? I'd also want to write a post on my upcoming experiments with LinkedIn for business. Would you mind if I link to your story?"
Or
"Hi Deborah, you are a freelance designer but that wasn't showing through your post. Instead, I felt passion, your need to achieve, and the undying love for your job. I loved your post and I was wondering if I could point to your story on my next post? Also, would there be any specific resources if any of my readers (and myself) wanted to learn web designing from scratch? What would you have to say? "
Use social media for link building
No, we aren't going to talk about social signals and the emerging importance of Google+. We assume that you know that. What really works is a post like this one by TechWyse.
Head out to your LinkedIn, Twitter, Facebook account and post a question while being specific about why you are looking for inputs from others. Repost some of the best answers from the responses you get while linking back to each chosen contributors' website (along with social handles).
Alternatively, you can pick and choose a select group of influences and send out messages to them with your question. State precisely what you intend to do with your answers (such as to create a post with a collection of their respective answers).
You could use a template such as the one below for emailing them:
Hi [Influencer name],

I've been following your writings on [influencer blog name] and I've learnt a lot from you over the years. I was in the process of writing a blog post to answer a very specific question related to your field of expertise and I was wondering if you'd take a minute and provide your inputs?

The question is this: What are your best tools for social media and why?

I look forward to hearing from you. I'd obviously publish your contribution along with a link back to your website plus your social media handles. It'd be great if you can send in a photograph too.

[Your Name]
Building viable and long-lasting links are still a function of reaching out, creating long-lasting relationships, producing great content, and repeating all of these steps forever.
How do you build your links? Share your ideas with us.