How to Set Half Rating Scale 1-5 (Poor to Excellent) by Words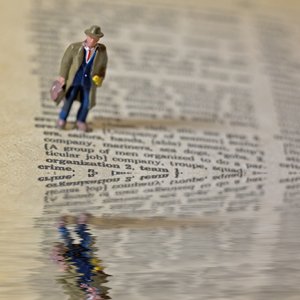 Today, I was trying to find out how to set 1-5 rating scale by words, I thought this isn't a hard thing, but it looks like the internet has no perfect answer, or at least no one could come up with the answer I am looking for. So, I thought to post about what I've found and ask for your help. Not a bad idea for a Sunday post after all 🙂
When I searched using different keywords, results wasn't accurate enough, and some articles are talking about different things, some results were funny though! Google tickled me with some women rating scale, I know it would be super awesome to use these in rating products, but that's not possible in my case, haha. I only want to review and rate products this time, seriously!
Rating Scale
Of course, not all results was a waste of time, I found a quite good example for 1-5 rating scale somewhere on the web:
1 = Poor

2 = Fair

3 = Good

4 = Very Good

5 = Excellent
However, that wasn't for half rating, which looks something like:
1, 1.5, 2, 2.5, 3, 3.5, 4, 4.5, 5
If you notice, these are actually 105 ratings, but it has 9 scales (not 10). That's exactly how people got confused about Amazon's Rating System in this thread.
Rating Scale by Words
So I thought the best way to achieve this is to look for 1-10 rating sale, then transform it to what I want. The best example I found was this:
However, CNET's editorial reviewers have a different way to handle their ratings scales, which so close to what I am thinking of, probably I will go for it unless I get some inspiration or good advice in the comment section of this post.
But, I have one problem, some of the ratings are hard to get, especially when I try to look for reviews of poor products on CNET, it doesn't seem to be there! I think this because they don't actually review poor products on their site. Also, I didn't find any products gets a 5 stars by editors (so I marked that one with a question mark below). That was the closest scaling for me, however I still need a complete set of scales!
Here is what I've got so far:
1       → Very Poor
1.5   → Poor
2       → Fair
2.5   → OK
3       → Good
3.5   → Very good
4       → Excellent
4.5   → Outstanding
5       → ???
In other words… I need your help to set the best combination of words for rating!
Some useful articles
Why I need this wording rating scale?
I am working right now on developing the premium version of my latest WordPress plugin, the Author hReview. Actually, I made it to a several releases of the plugin and ended up developing WPRichSnippets plugin, the most advanced in my collection.
The plugin deals with editor reviews and ratings, it allows you to integrate Google's Rich Snippets for reviews and ratings to your WordPress blog. So, knowing that words can speak louder than numbers, I am looking forward to include the wording ratings to the plugin template.
By the way, there is a free version of the plugin can be found at WordPress.org, you can download it and give it a go!
P.S. If you like the plugin, please rate it!
Now that you've got it all, let me hear what you are saying!
Image © rolffimages – Fotolia.com